Experience the power of Endurance paper in Canada through captivating visual and physical storytelling.
The goal is to boost brand awareness and highlight the capabilities of Endurance's recycled paper line in Canada through a visually impactful and storytelling-based marketing piece.
The concept behind Escape the Ordinary is the cyclical story of an idea coming to life told through metamorphosis. It's a never ending process that nurtures and inspires.
Escape the ordinary. Every day, we look at a blank piece of paper, and it's ordinary. But, some thing in the back of your mind begins to flutter... an idea. We nurture that idea, develop it until it's time for it take flight. As it takes flight, it inspires more eggs of ideas.
Tools
Pencil & Paper

Illustrator

Photoshop
Team
1 Creative Lead

1 Art Direction

1 Copywriter

1 Project Manager

1 Marketing Manager
My Role
Creative Lead

Creative Strategist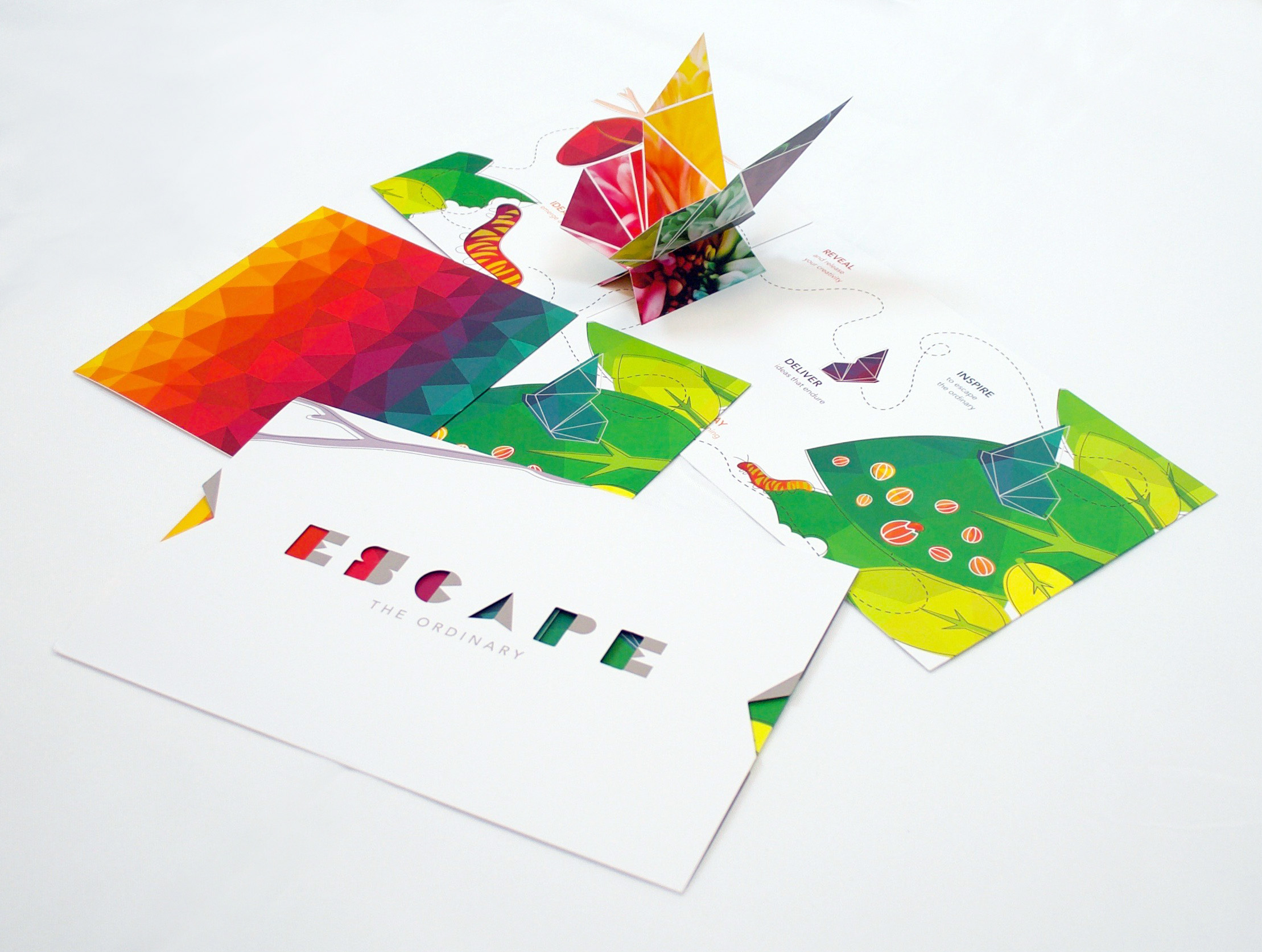 After the launch, the Endurance recycled line experienced an increase in brand awareness and initiated conversations with the target audience.
2019 GDUSA American Design Award Winner